21.8.2020 – LEVI – Levi Ski Resort has been awarded the Sustainable Travel Finland label as a recognition of its valuable and long-term work for sustainable tourism.
Visit Finland has developed the Sustainable Travel Finland programme to help the tourism industry in Finland to adopt sustainable practices. The programme is designed for Finnish tourism companies and destinations to develop more sustainable practices.
Sustainable Travel Finland label is only awarded for those companies and destinations that have undergone the entire Sustainable Travel Finland programme and fulfilled the criteria. The programme requires companies for commitment to develop sustainable tourism, increasing know-how, planning, responsible communication, regular auditing, as well as continuous evaluation and development of operations.
Levi Ski Resort has done long-term work for sustainable tourism for many years, and the environment is one of the main values of the company. Levi Ski Resort has previously been awarded with the international ISO 14001 environment certification as the first ski resort in the Nordic countries. ISO 14001 is an internationally recognized environmental management system that requires the organization to consider all environmental issues relevant to its operations and make a systematic commitment to improve organization's systems and approach to environmental concerns.
– We are very delighted about the Sustainable Travel Finland label granted to us. The label makes visible the long-term work we have been doing for developing sustainable tourism and our efforts to preserve the arctic nature, comments Mr. Marko Mustonen, Commercial Director at Levi Ski Resort Ltd.
– The northern nature and the vulnerability of the arctic environment are important issues to us, and we want to take responsibility for the wellbeing of our fell and strive to be a pioneer in our operations. Developing sustainable tourism and taking good care of nature are important values for us, that also guide our operations. We want to ensure that our magnificent nature can be enjoyed in the future as well, says Mr. Jouni Palosaari, CEO of Levi Ski Resort Ltd.
Levi Ski Resort is also one of the pilot companies in the Metsähallitus' project – TOBE Low Carbon. TOBE Low Carbon project promotes ecologically, socially and economically sustainable tourism in the Pallas-Yllästunturi National Park. The project creates long-term plans to reduce the carbon footprint of the national park and the surrounding area. The municipality of Kittilä is also currently running a sustainable tourism development project, in which Visit Levi is also involved. The goal of the Levi Tourism Region is to become a Sustainable Travel Finland -destination among the first Finnish travel destinations.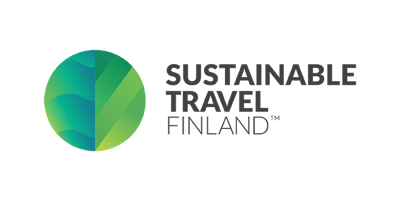 INTERVIEWS AND CONTACT
Jouni Palosaari, CEO, Oy Levi Ski Resort Ltd, email jouni.palosaari@levi.fi
Marko Mustonen, Commercial Director, Oy Levi Ski Resort Ltd, email marko.mustonen@levi.fi
Levi Ski Resort Ltd is one of the Nordics' most popular ski resorts and Finland's leading year-round activity resort. Levi Ski Resort's success is built on the resort's professional staff, advanced technological capabilities and the annual Alpine World Cup races.
Levi Ski Resort's business operations focus on the sales of ski lift passes, ski school courses, equipment rentals and the sales of quality outdoor clothing via the resort's own stores. In addition, the affiliated company Levi Restaurants Ltd offers on-piste restaurant services. Levi Restaurants Ltd is part of the Levi Ski Resort Group. Levi Ski Resort has committed to the ISO 14001 environmental system as the first ski resort in the Nordic countries. Respect and care for the arctic environment form the core of the company's values. www.levi.ski